by Cynthia Sin-Yi Cheng
July 1, 2005
Raw Oysters on the Half Shell w/ Lemon Granita & Chives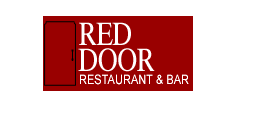 A new twist on raw oysters, this is a great recipe to introduce oysters to the timid. Serve with a well-chilled bottle of Lieb Bridge Lane Rosé!
Created by Chef Stephan Mazzella
Red Door Restaurant
13550 Main Road
Mattituck, NY 11952
631-298-4800
Ingredients
12 raw fresh oysters
12 fresh lemons
A few sprigs of fresh chives
Cayenne pepper
Kosher salt
Prepare the lemon granita as follows
Squeeze twelve fresh lemons, removing seeds into a bowl.
Add two pinches of cayenne pepper; whisk into the lemon juice.
Pour the mixture into a paper Dixie cup and freeze.
Shuck 12 fresh oysters and place on a bed of shaved ice.
On top of each oyster, just before serving, add:
First, a pinch of freshly chopped chives.
Second, peel back the Dixie cup and with the coarse side of a cheese grater.
Grate shavings of the frozen lemon granita onto each oyster.
Top with a pinch of Kosher salt.
Serve with Lieb Bridge Lane Rosé wine!