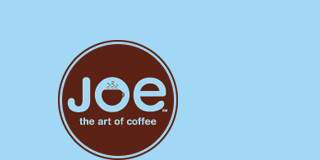 by Celia Sin-Tien Cheng
April 22, 2007
If you are a coffee lover and you don't know Joe, you should get to know it. Yes, it — not him. Joe is a trio of local coffee shops — in the West Village, Greenwich Village and, most recently, in SoHo — named after the drink rather than the person. Jonathan Rubinstein, Joe's convivial owner, has brought us the artisan, community-based coffee shops that New Yorkers absolutely love.
Four years ago, Jonathan opened the original Joe on Waverly Place between Sixth Avenue and Gay Street to tremendous fan fare. Not only is the coffee good, but the atmosphere is also terrific. Joe is a place you want to start your day, every day. The baristas (coffee bartenders) are trained to make perfect shots of espresso. They are also known for their latte art — pouring designs using steamed foam on each drink. Every day, regulars stream in to get their fix and say hello (kind of like Cheers, "where everybody knows your name"). All three stores are small but the crowds attest to Joe's popularity. It's the place people want to get their coffee and hang out.
I give Jonathan kudos for helping to improve our quality of life, not only with his superior coffee products, but also with his contributions to the community. He's friendly and fun, and his shops are an extension of his personality. Taking his community offerings a step further, he also gives public and private classes throughout the year on the art of coffee.
As a big fan of Joe, I'm ecstatic to be collaborating with Jonathan on Baking Fridays when Cravings will give away baked goods to a lucky winner from a drawing of those who respond to the Baking Friday question (read more about Baking Fridays). Winners will be able to pick up their treats at the Greenwich Village Joe (9 E 13th Street) and get a free coffee, too. Delicious baked goodies plus fantastic coffee — that'll put a smile on your face at the end of the work week.
Read more about what Jonathan has to say about Joe, New Yorkers and his cravings in the Q+A with Jonathan Rubinstein.
Joe The Art of Coffee Locations
141 Waverly Pl
(6th Ave & Gay St)
New York, NY 10014
212-924-6750
9 E 13th St
(University Pl & 6th Ave)
New York, NY 10003
212-924-7400
405 West 23rd street
@ 9th Ave
New York, NY 10011
212-206-0669
Grand Central Terminal
New York, NY 10017
212-661-8580
514 Columbus Avenue
@ 85th St
New York, NY 10024
212-875-0100

by Celia Sin-Tien Cheng
April 22, 2007
What are your top three personal cravings in New York?
Chinese sausage at Kuma Inn
Hamburgers at Shake Shack
Pastry (any!) by Gina DePalma at Babbo
Why coffee? Can you describe your relationship with coffee?
I always loved coffee. I didn't know it on a professional level, but I knew what I liked, and I was intrigued because I saw a need and a void, which is rare in New York. As a general rule, I think almost everything has been done, done well and to an extreme here. And so to find something that's really never been done — like artisan espresso — but has been successful in other cities like Seattle, Portland and Chicago was pretty exciting to me. Not to mention that I love things community-based, social, creative and entrepreneurial.
What does Joe symbolize to you? Other than coffee, it's definitely a lifestyle. What do you want to convey to people?
It's really important that Joe maintains a community feel. Its number one priority is what goes into the cup, but the interactions between staff and customer is a close number two. New York is a place with so much anonymity that repeated positive encounters can be amazing. Our staff gets to know the customers, recognizes them, knows their drink, and that helps people be a smidge happier than when they walked in. I base much of this on Danny Meyer's enlightened hospitality, and it's a major part of our emphasis and training.
What's a day in the life of Jonathan Rubinstein like?
It changes every day, depending on what issues arise at each shop. In an ideal world, I jump on my Vespa and visit each shop before about eight a.m. I just check in, collect mail, see how the shop is running, say hello to regulars, see that each place is clean, etc. I spend about three to four hours doing administrative work at my desk (located on the mezzanine at 13th Street so I can see the action [on the ground floor]). A handful of meetings happen after that, which I try to hold at cafe tables in one of the shops. Then I make another stop at each store, and my day is done. I should mention that I also work one shift behind the counter at each store to both keep up my skills and stay in the loop.
New Yorkers are known to be hard to please. Do you find being in the service industry difficult or are most of your customers easy to please?
Actually, most are shockingly easy. I think because our coffee is of such high quality it draws repeat visitors (they know what to expect, how long the wait might be for an espresso drink, etc.), that it makes it easier. Tourists are another story!
What have been some of the biggest challenges in opening and running Joe?
Obviously starting a new business with no reputation is hard. It took a half-year or so until we felt we had the customer base to have staying power. Each time we open another shop, it becomes harder to be hands-on and present as much as I would like. We've been lucky enough to have some great managers who have been with me for years. They understand how to see and run the shop through my eyes. We were, at one time, the only game in town. Since then, a handful of excellent shops have opened. It can be tough to see awards and press go to others, but it also helps us strive to remain at the top of our game.
You have started many partnerships, programs, and classes. Can you talk a little about these?
We feel that education and outreach are very important to build loyalty and to teach people about this massive world of coffee. Our classes (now about twenty-five a year!) have been incredibly successful. We have also partnered with Murray's cheese, supply all the coffee to the David Letterman Show (fun fact: when you see him sipping from his mug on camera, that's our brew!) and several offices. In addition, we are starting to consult with restaurants.
Do you think you will stop at four stores (the fourth store is in the planning) or keep expanding? How do you intend to keep the quality control?
My idea has always been to do five — a small enough business to be involved in every aspect of every shop and stay true to a family owned independent business, but big enough to make a living and be a New York 'brand.'
What are some of your passions in life other than coffee?
Yoga, jogging, movies and all things food!