by Celia Sin-Tien Cheng
December 2, 2008
2008 has been the year of surprises. While the economic downturn has been challenging for everyone, the election of president-elect Obama has brought us into a new era of possibilities. So in the spirit of keeping to simple pleasures without breaking the bank, here are some hope-inspiring possibilities for your holiday shopping. This year's gift list is short and sweet. Nothing too fancy, it's just a list of quality goods that warm the heart.
This year's recommendations are also part of our Baking Fridays year-end sweepstakes. From November 14th to December 19th, 2008, we are giving away two of each gift in our weekly drawing. For descriptions of the gifts, click on the images to go to the corresponding Baking Friday entries.
WHIMSY & SPICE
Baked Goods
Baking Friday: November 14, 2008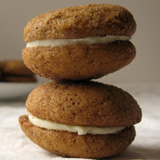 ADIRONDACK CREAMERY
Pumpkin and Peppermint Stick Ice Cream
Baking Friday: November 21, 2008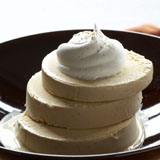 GASTRONOMICA
Magazine Subscription
Baking Friday: December 5, 2008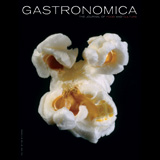 JULIA BAKER
Handmade Chocolates
Baking Friday: December 12, 2008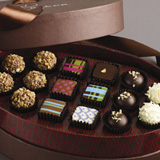 ARTISANAL
Cheese and Cheese Classes
Baking Friday: December 19, 2008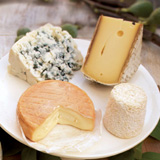 Also check out our gift lists from past years: 2007 and 2006.