by Celia Sin-Tien Cheng
July 8, 2009
Recently, I've become nostalgic for Asian food. Food played a large role in my childhood, so reminiscing about the past means conjuring up memories of great meals, too. At home in Taiwan and in Japan, lunch consisted of variety. And since it's not as easy to find authentic, high quality Chinese food in the City, I tend to gravitate towards Japanese. Midtown East is home to a number of restaurants that serve Japanese lunch specials. Over the last couple of months, I've checked out the available options and am happy to report that my craving for Asian comfort is easily sated in the area.
Here's a list of options in order of preference and quality. For the first six, from Takesushi to Oms/b, click on the restaurant name for more detailed cravings on each.
And let us know where you like to go for Japanese lunch!
Takesushi [CLOSED]
1026 2nd Ave
(54th & 55th Sts)
New York, NY 10022
212-355-3557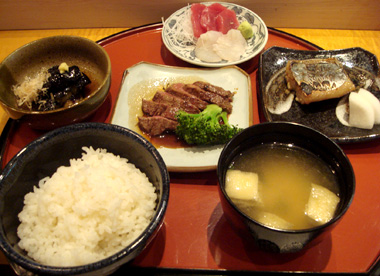 Celia Cheng
Takesushi has the highest quality to price ratio in my book.
Aburiya Kinnosuke
213 E 45th St
(2nd & 3rd Aves)
New York, NY 10017
212-867-5454
Dickson Chin
I find Aburiya to have the best quality. It also is of higher quality than the lunch specials at neighboring sister restaurant Soba Totto.
Restaurant Seo
249 E 49th St
(2nd & 3rd Aves)
New York, NY 10022
212-355-7722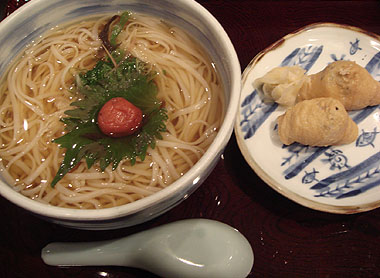 Celia Cheng
Seo doesn't offer daily changing lunch specials, but the menu is comprehensive and they serve delicious noodles.
Ise Japanese Restaurant
151 E 49th St
(Lexington & 3rd Aves)
New York, NY 10017
212-319-1494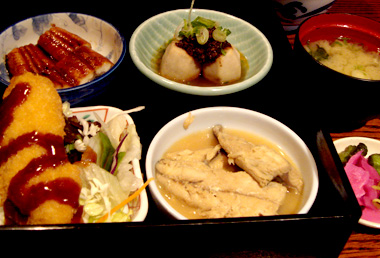 Celia Cheng
Ise is by far the most popular lunch spot on the list. Though I don't consider the quality to be the highest, they offer the most variety.
Katsuhama
11 E 47th St
(5th & Madison Aves)
New York, NY 10017
212-758-5909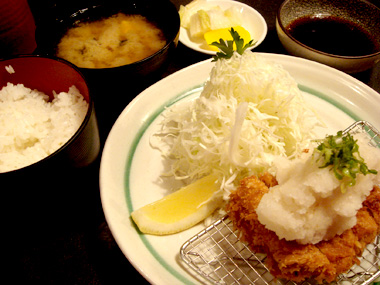 Celia Cheng
Katsuhama specializes in katsu and fried foods. It's always been a staple favorite of mine. Great lunch deal!
OMS/B
156 E 45th St
(3rd & Lexington Ave)
New York, NY 10017
212-922-9788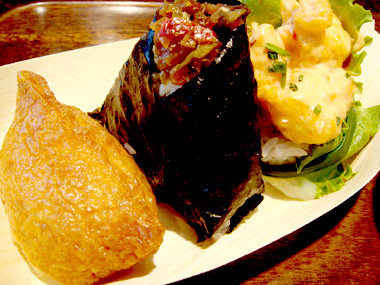 Celia Cheng
The least fancy on the list, once in a while, it's a fun place to just get a couple of rice balls for a quick meal.
Gyukaku
805 3rd Ave
2nd Floor
@ 50th St
New York, NY 10022
212-702-8816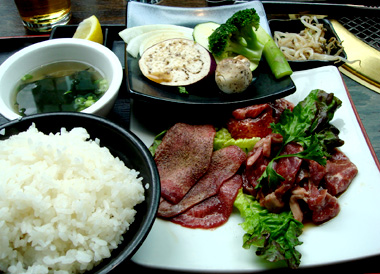 Celia Cheng
Gyukaku is a low-end yakiniku (Japanese barbecue) chain from Japan that has expanded all over the U.S. The quality to price ratio doesn't work for me as I find it overpriced, but once in a while, I just crave meat! It's fun to grill it yourself, and it goes down great with Japanese draft beer.
Ariyoshi
226 E 53rd St
(2nd & 3rd Aves)
New York, NY 10022
212-319-3940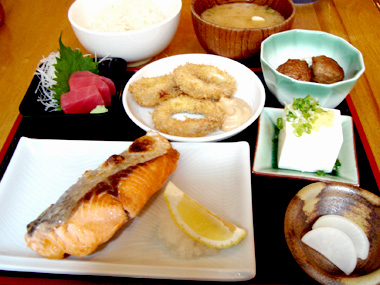 Celia Cheng
Ariyoshi is best described as a hole in the wall. The homestyle cooking is of the lowest quality on this list, but they offer a nice deluxe lunch for $12 that includes sashimi, appetizer, tofu, pickles and a main. The selection of mains ranges from grilled fish, katsu, and steak to tempura. The grilled salmon is consistently good and harmless. But beware, I have found bones in my sashimi before.