by Celia Sin-Tien Cheng
October 29, 2008
Here are three food-related books I want to share. Through their respective attentions on the creative process, bringing words to life and promoting culture, they fall in the art book category as well.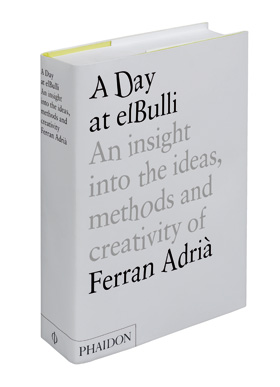 A Day at elBulli: An Insight into the Ideas, Methods and Creativity of Ferran Adrià
By Ferran Adrià, Albert Adrià and Juli Soler
538 pages
Phaidon Press
$49.95
On October 10th, 2008, as part of the New York Public Library's Expect Wasabi series, Ferran Adrià gave a fascinating talk that dispelled many misconceptions of his work and goals. As part of a book tour for the recently published A Day at elBulli, Adrià presented himself as a down-to-earth chef — not the arrogant god that people like to portray him as — who is successful not only because he is a creative genius, but also because he is methodical and focused.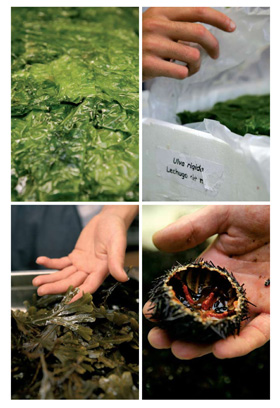 While A Day at elBulli can be categorized as a cookbook, the more interesting aspect of this 500+ page book is its breakdown of Adrià's ideas and process throughout a typical day at the restaurant. What fascinated me most was not the photos or recipes, but, first, learning that he spends an hour a day, before heading to the workshop, on business-related matters and paperwork, and, second, the importance he places on diners' reactions to their food experience at elBulli.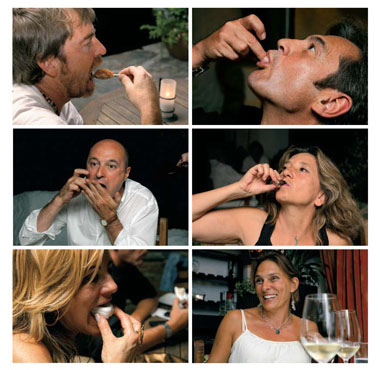 As he explained at the NYPL, science does not drive his cuisine. He does confess, however, that, when appropriate, it is a tool for refining food. He expounded upon food science by calling to mind the complex science of bread making and further clarifies this concept in the book through describing the curing of Iberico ham that results in flavors more beautiful than the meat possessed to begin with. This helps to dispel the myth that molecular gastronomy is weird science for weird science's sake.
1080 Recipes
By Simone and Inés Ortega
975 pages
Phaidon Press
$39.95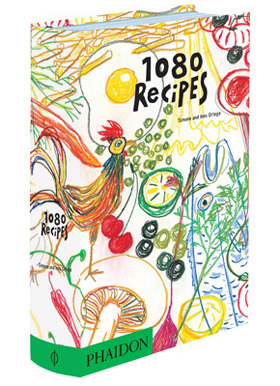 1080 Recipes, by mother-daughter team, Simone and Inés Ortega, is a true cookbook that has been the bible of Spanish cooking for over 30 years.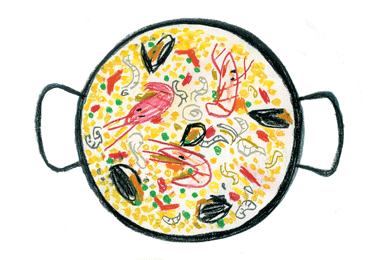 Phaidon's English version was published a year ago with over-400 gorgeous hand drawings by Javier Mariscal and an introduction by none other than Ferran Adrià. In addition to authentic easy-to-follow recipes, the vivid colors of the drawings really bring the book to life!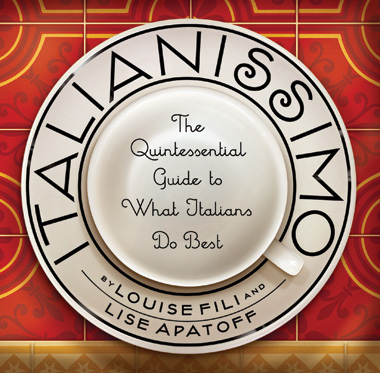 Italianissimo: The Quintessential Guide to What Italians Do Best
By Louise Fili and Lise Apatoff
160 pages
The Little Bookroom
$18.95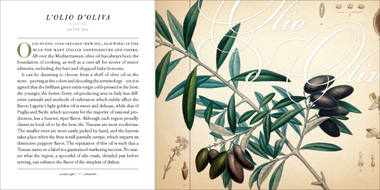 Louise Fili's latest Italian guidebook, Italianissimo, is yet another beautiful treasure, like her 2007 classic The Civilized Shopper's Guide to Florence, which showcases the numerous things that Italians do best. This cultural guide once again makes us long for the Italian lifestyle. From the history of pizza to the tale of Pinocchio and its lasting success, or how and when Italians take their espresso, it's a charming and amusing catalog of all things Italian we love, whether high or low brow. Each spread contains one mini-essay with a gorgeous accompanying image.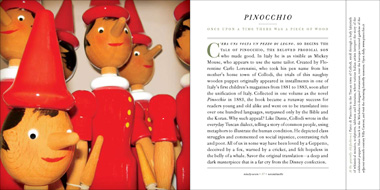 Credits:
Photographs for A Day at elBully by Maribel Ruiz de Erenchun.
Drawings for 1080 Recipes by Javier Mariscal.